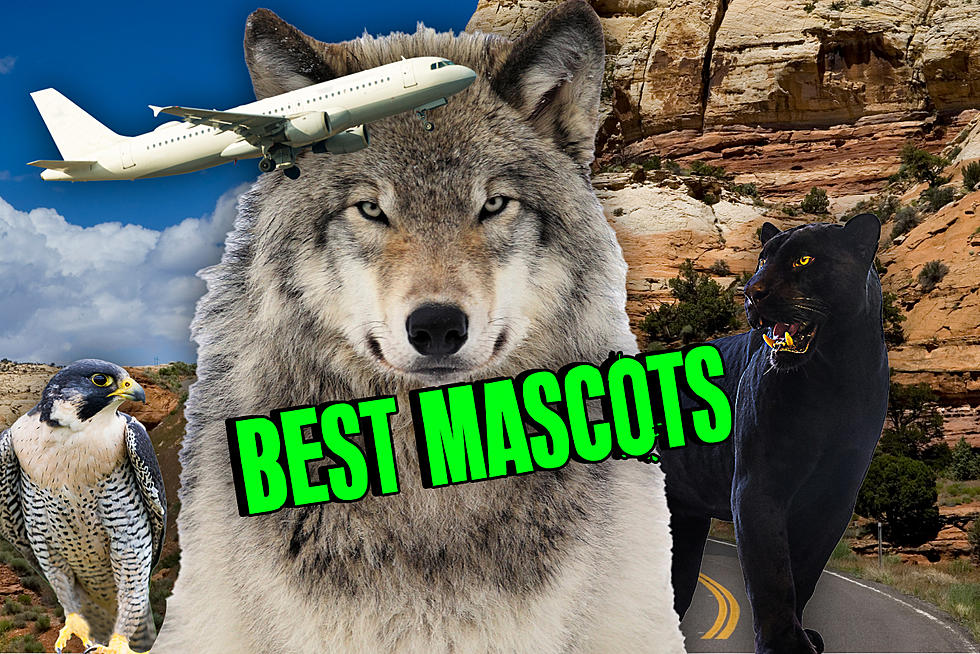 Ranking Southern Utah's High School Mascots WORST TO BEST
Canva34.Local@townsquaremedia.co
If you're from Southern Utah, you PROBABLY went to one of the high schools, unless you were home schooled. Did you like your mascot? Was it cool? Or did it kind of suck? Let's rank Southern Utah's Mascots from BEST MASCOT to WORST MASCOT. Here we go!
9. Cedar Reds
Cedar High has themselves a NEW mascot, and It's just a color now. Very forgettable. It's pretty upsetting actually. They traded in one of the COOLEST mascots for the lamest. I know it's not politically correct, but the Cedar Redmen were SO COOL. I remember going into that arena for basketball games. You'd have Native American drums, war paint, even a headdress or two. Again... I know I'm not allowed to say I liked it, but It was SO COOL. I wish they would've picked something still Native American.
8. Canyon View Falcons
A falcon is just... pretty forgettable to me. I feel like a lot of high schools go with Falcons, Eagles, or Hawks. But they barely edged out their rival for this one. It's not as bad as a "Red".
7. Snow Canyon Warriors
Warriors, again, are something that are kind of forgettable. Plus, I feel like there's not much you can do around the school to make it "Warrior-ish".
6. Hurricane Tigers
Tigers. The Big Cat! It's not awful. I wish they had orange in their colors like the tiger stripes, but they play Eye Of The Tiger a lot. So that's pretty cool. It's not the BEST Southern Utah High School Big Cat though...
5. Enterprise Wolves
A wolf is REALLY cool and intense. Howling, Hunting, being in Packs. There's a lot you can do with "Wolves".
4. Pine View Panthers
YES! This Big Cat is, in my mind, cooler than a tiger. It's stealthy, all black, fierce. Plus, Pine View's major color is black, which fits with the Panthers.
3. Crimson Cliffs Mustangs
A WILD HORSE?! That's really cool. Especially where Crimson Cliffs sits in Southern Utah. I love the idea of horses running, the sounds of horses, cowboys, all of that! I love the name Mustang.
2. Dixie Flyers
FUN FACT: A "Flyer" is a piece of paper that you would post somewhere. Like if you were inviting mass people to a party. While a "Flier" is someone that flies. Oh well. Screw it! It's a very cool and unique mascot! They should do more aviation style stuff around the school though. Dixie actually earned the nickname "Flyers" after going to a basketball tournament in the early 1900's, and they were the only team that flew there. The name has stuck ever since.
1. Desert Hills Thunder
Hands down, the #1 mascot in Southern Utah. THUNDER. The colors match extremely well with black, gold, and purple. Black and purple for the dark clouds, gold for the lightning. The sound of thunder being played at ball games is cool, and of course AC/DC's hit THUNDERSTRUCK being played too! It's so cool!

More From Sports Radio 97.7