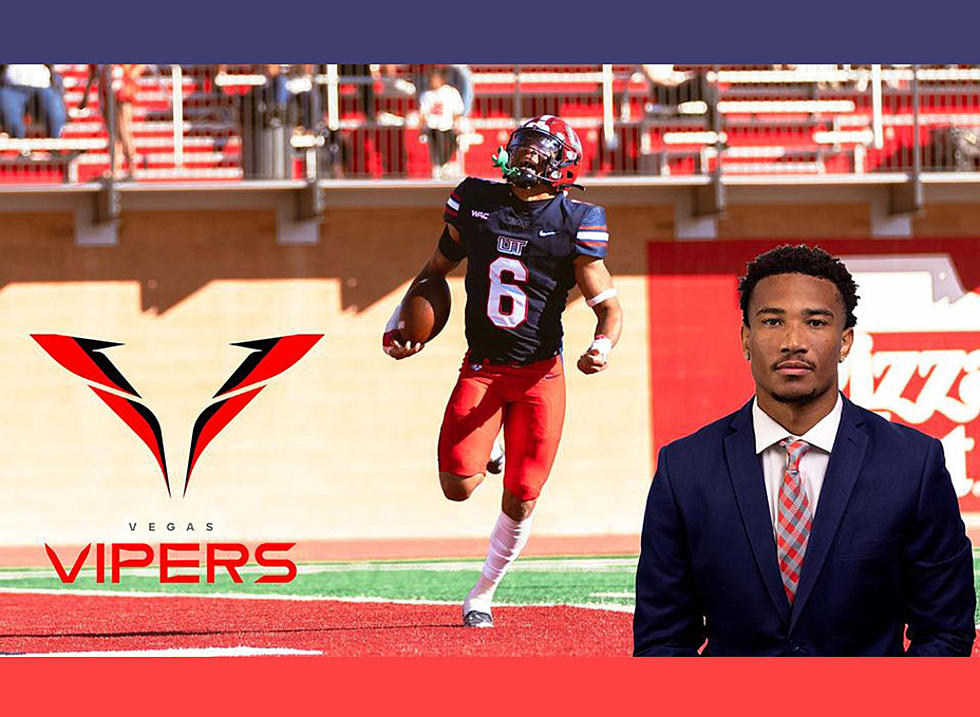 Utah Tech Star Drafted to XFL
UTAHTECHTRAILBLAZERS.COM
This is awesome. 
Darrius Nash has been one of my favorite players to watch over the last few years at Utah Tech.
He is a ballhawking safety who comes up a stuffs runs, he also created a bunch of forced fumbles and is everything you want at that position.
Here's maybe his best play at UTU:
And here's another INT:
Here's the press release from Utah Tech:
Former Utah Tech defensive back Darrius Nash was selected by the Vegas Vipers in the 2023 XFL Rookie Draft held on Friday. 
 
The Los Angeles, Calif., native enjoyed a banner senior season in 2022, during which he racked up 49 total tackles, including 31 solo stops, along with two tackles-for-loss and one sack. Nash also recorded a career-high tying six pass deflections and two interceptions, including a 95-yard pick six in the Trailblazers' Senior Day victory over Tarleton (34-28; 11/12/22).
Nash closed his stellar collegiate career tied for third all-time in program history with 217 total tackles, which included 13.5 TFLs and 5.5 sacks. He also finished with four career interceptions and 18 PBUs. 
Players who were drafted in Friday's XFL Rookie Draft will be placed on XFL rosters with players who finished the 2023 season on active and reserve lists. XFL teams will hold exclusive rights with the players they select in the draft.
The XFL will host a series of player showcases across the country in the next two months in June and July, with the top performers at the showcases being invited to the XFL Combine, which will be held July 25-27 in Arlington, Texas.
________________________________________
Congrats to Utah Tech and to Darrius Nash!
St. George Utah, Then And Now
See how St. George Utah has changed over the years using historic photos in modern day locations
More From Sports Radio 97.7