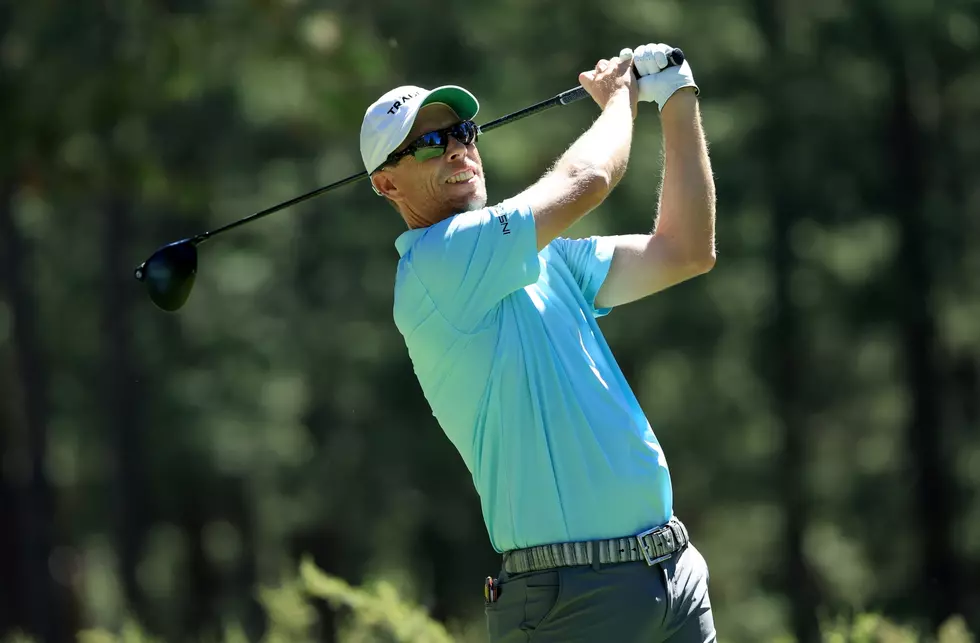 Wyoming grad one of 11 golfers to earn $10 million without PGA win
TRUCKEE, CALIFORNIA - JULY 15: David Hearn of Canada plays his shot from the fifth tee during the second round of the Barracuda Championship at Tahoe Mountain Club on July 15, 2022 in Truckee, California. (Photo by Sam Greenwood/Getty Images)
LAS VEGAS, Nev., -- David Hearn only pocketed $15,355 after finishing 39th in last weekend's Barracuda Championship.
Don't worry though, the former University of Wyoming golfer can still afford to pick up the tab.

Hearn is on an illustrious list of 11 professional golfers who, despite not ever winning a PGA Tour event, have cleared $10 million in career earnings. Probably a list you don't necessarily want to be on, but you'll deal with it, right?
The 43-year-old Canadian, who hit the links in Laramie from 1998-2001, has had a couple of close calls. Twice he has fallen in a playoff, the first time at the John Deere Classic in 2013. Jordan Spieth instead stole the glory that day in five rounds. Two years later at the Greenbrier Classic in West Virginia, Danny Lee outlasted Hearn, Robert Streb and Kevin Kisner.
While at UW, Hearn became the first golfer in program history to appear in three NCAA Regional Tournaments. In 2000, he shot the sixth-lowest round ever for a Cowboy golfer with a 66 (-6) at the Idaho State Bengal Invite. Hearn still holds the second-lowest stroke average of 72.40 in 1999-2000.
He finished in the Top-10 of 18 tournaments during his college career. In 2015, Hearn was enshrined in the UW Athletics Hall of Fame.
Hearn became a $10 million man -- $10,047,951 to be exact -- in July when he finished tied for 58th at the 3M Open. His oversized check came with a modest number -- $14,718. According to Golf Digest, Hearn earned at least $1 million in five straight seasons.
Back to last week's tourney in Tahoe, Cheyenne's Josh Creel landed a 16th-place finish after shooting a +26. He took home $58,275.
Who knew Wyoming was a golfer's paradise?
Who are the other 10 golfers to hit the $10 million mark?
Charlie Wi
Harold Varner III
Brett Quigley
Graham DeLaet
Brendon de Jonge
Jeff Overton
Tommy Fleetwood
Briny Baird
Brian Davis
Cameron Tringale
12 Cringeworthy Things Guaranteed to Piss Off Wyomingites
There are just certain things Wyomingites don't want to see or hear. Check out these 12 things that are guaranteed to anger someone from Wyoming.
- 12 Cringeworthy Things Guaranteed to Piss Off Wyomingites
More From Sports Radio 97.7