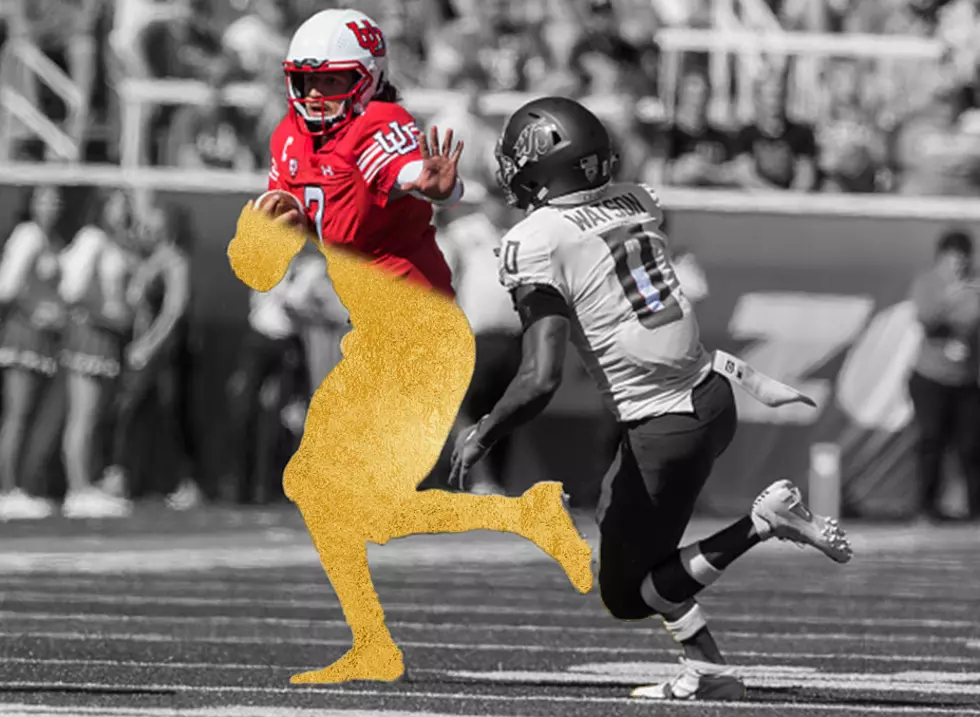 3 Reasons Why Rising Should Stay
Getty Images
Reason 1: Gardner Minshew
Gardner Minshew would do anything to play one more college football season.
It was the time of his life and the funnest football he ever played.
His last year at Wazzu he threw for 4779 yards and 38 touchdowns and finished fifth in the Heisman voting.
Minshew was a system quarterback in college, not a huge arm talent guy, huge personality and college was where his best football was played.
Minshew was a 6th round draft pick by the Jaguars. This is right around where Cam Rising will be drafted if he comes out this year.
Minshew got a shot to play for two years and in his second year he went 1-9 and his career as a starter was over. But being an NFL backup is a fine life. The question is: what was the best year of his life? And the answer is his last season at Washington State.
Look at Drew Lock, CJ Beathard, even Sam Darnold. All of these guys are going to be forever backups in the NFL. And when they look back on their football playing days, they'll cherish the college days the most.
Reason 2: CA$H
Per on3.com, Cam Rising made over $500,000 in NIL money this year.
Bryce Young has made $3.5 million.
Caleb Williams, $3.2 million.
C.J. Stroud, $2.4 million.
If Rising comes back, it's realistic to think that he could make over $1 million in his senior season.
If rookie seventh round NFL pick like Skylar Thompson, quarterback from Kansas State, makes $935,554 annually on his rookie contract.
If Rising stays, he'll make more money.
Reason 3: Greatest Ute
Tim Tebow had a chance to leave Florida after his junior season but he decided to come back because he wanted to be the greatest Gator to ever play.
Rising has that chance. Some already place him above Alex Smith and Scott Mitchell as the best Utah quarterback ever. If he comes back and wins the PAC 12, and a New Years Six bowl game, and is in the Heisman discussion I think he goes down as the greatest Ute ever.
His biggest reasons not to return are Kincaid, Kuithe, Thomas are all gone. Utah can't get receivers, and he's been injured two years in a row. Does he want to come back just to get injured again? We'll see...
More From Sports Radio 97.7