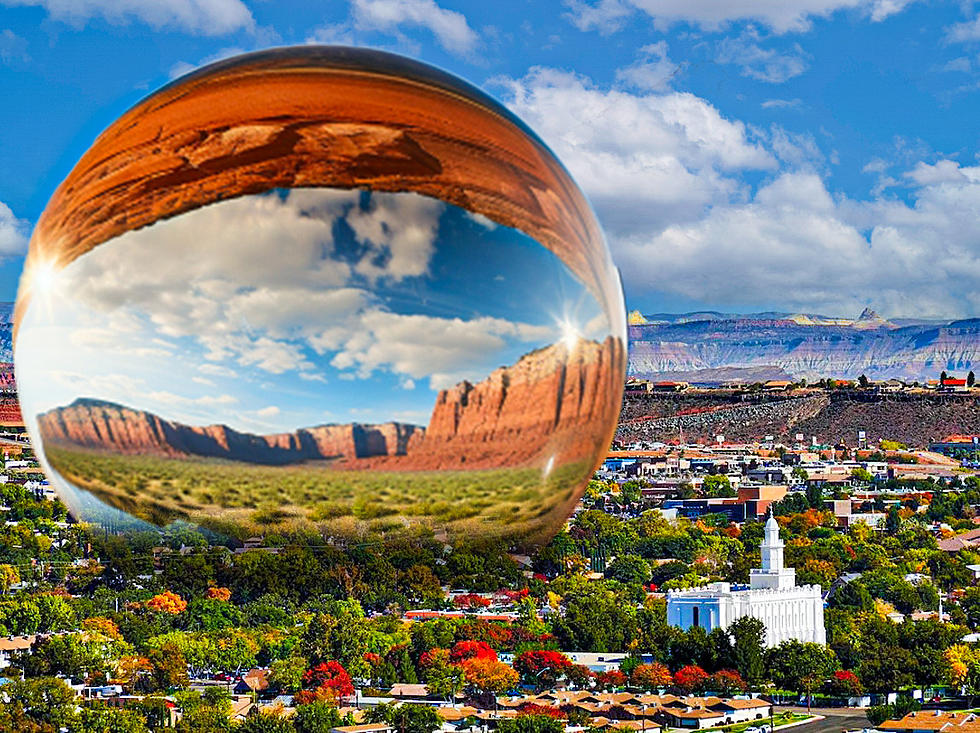 NOTHING to SPHERE…The Future of St. George, UT??
It would only cost like $1.8 billion dollars in tax revenue. Angelica's makes that in a weekend. Let's just consider...
The MSG Sphere in Las Vegas is 366 feet tall and 516 feet wide per casino.org
So we could easily fit that somewhere out past Arby's.
Here are some other facts about the MSG Sphere: (full article here)
The fourth largest crawler crane in the world, the DEMAG CC-8800, was used to build the Sphere. The crane took 18 days to assemble.
The Sphere has 17,500 seats.
It has the highest resolution screen in the world at 19,000 by 13,500 pixels. That's 100 times clearer than today's best HD TVs.
The screen covers an area larger than three football fields.
The outside of the Sphere has about 600,000 square feet of programmable lighting.
The venue uses an acoustic system utilizing "beamforming" technology, with 157,000 ultra-directional speakers.
The Sphere features an infrasound haptic system enabling audiences to feel the sound.
The Sphere's dome alone weighs 13,000 tons and has a surface area of 220,000 square feet.
The dome uses six million pounds of steel.
An identical Sphere is planned for Stratford, East London, but is expected to be far less interesting because that one's not in Las Vegas.
A 1,000-foot pedestrian bridge will connect the sphere to the Sands Expo
This thing is obviously insane but so much cooler than some dumb abstract art thing that most cities sink money into. I mean the world is going to end in like eight months so why not blow all of our money on something we can project a big eyeball on?
Amazing Photos of Sphere Lighting Up Las Vegas
Sphere, the newest Vegas venue set to open in September, made its grand introduction in July with an eye-popping light show.
More From Sports Radio 97.7