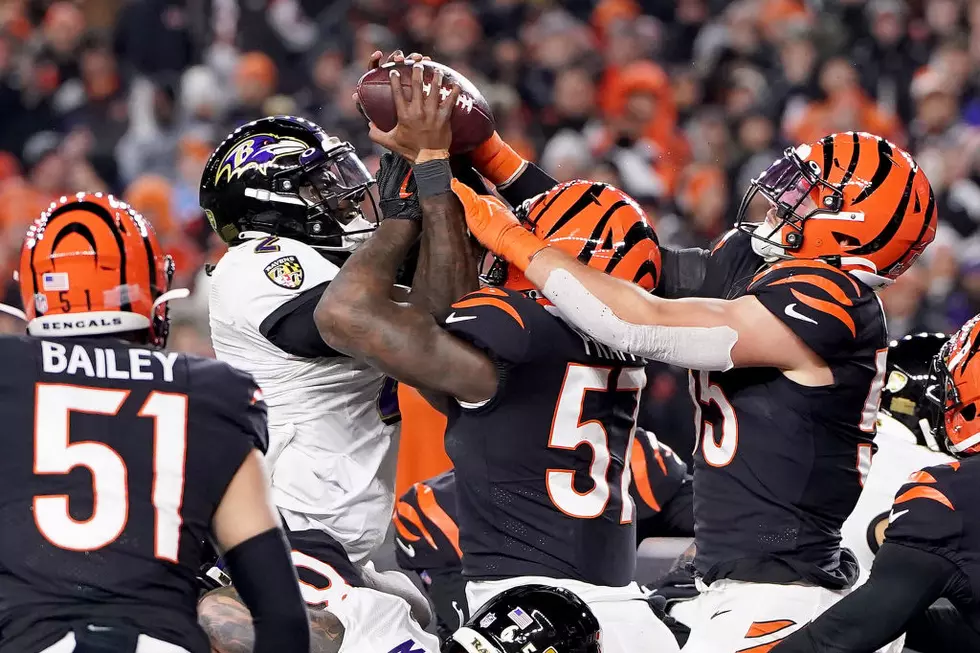 Former Utah Ute Costs Team in Playoffs
Getty Images
This was painful.
Tyler Huntley had a fairly good outing for the Ravens and was a few inches from giving them a fourth quarter lead on the above play...
We saw Trevor Lawrence execute this play beautifully on Saturday for the Jags, but he looked to have a much bigger gap to jump into. The Bengals clogged up the middle and Huntley deserves big blame for putting the ball out so vulnerably in traffic. It's fine if you cross the plane but a disaster if you don't.
Coach John Harbaugh wasn't afraid to throw Huntley under the bus after the game.
"It was a 'push-sneak' play. It wasn't executed just the quite way. Tyler went over the top, that's a burrow play he's gotta go low on that."
I don't have any problem with Harbaugh calling him out here. It was a play that basically lost them the game and Huntley is a professional, even if he is the backup. Harbaugh had to speak about it and he was honest. It was a huge error. Plus, Harbaugh had been on edge all game it seemed like. Here's his awkward halftime interview:
Yikes.
But, overall Huntley didn't play bad. He threw went 17-29 for 226 yards 2 TD and 1 INT. But his biggest play was with his feet. It came right before his fumble:
The question for Huntley now is what's going to happen with Lamar Jackson? And if Jackson chooses to leave do the Ravens have enough faith in Huntley to take over the team? I think he's done a lot to impress as a backup, but this one play might overshadow all of that.
10 Things Southern Utah Says About Northern Utah
We asked people in Southern Utah what they thought about Northern Utah. Here are 10 things they said.
More From Sports Radio 97.7