WOW! Southern Utah University Women Are Headed To March Madness!
Facebook: SUU ALUMNI
It's finally happening! A LOCAL team is headed to the dance, The NCAA March Madness Basketball Tournament! The SUU Women's Basketball team are the Western Athletic Conference Champions! Saturday night, the T-Birds knocked off California Baptist 82-73 in Las Vegas!
Only 64 teams in the entire country make it to the March Madness Basketball Tournament, and SUU Women's Basketball will be ONE of those teams! They'll find out Sunday Night (Selection Sunday) who they will match up with in the first round.
This will be SUU Women's FIRST TIME in the March Madness Tournament! The Men's basketball team made the tournament only ONE TIME prior, in 2001.
Lightning MAY strike twice for SUU, however, as the Men's basketball team are also playing Saturday night for the WAC Championship. If the men win, they'll also make it to  the March Madness Basketball Tournament. This will be HUGE for Cedar City, Southern Utah, and ALL of the state of Utah. The SUU Men's Basketball team takes on Grand Canyon University for the WAC Championship, as well as a birth to March Madness.

IMPOSSIBLE TO GET 100%! St. George's ULTIMATE Street Name Quiz!
If you grew up in St. George, Utah... You have the upper hand in this quiz!
How many of these STREET NAMES can you identify just off pictures, alone?!
1. The hills should give you a clue!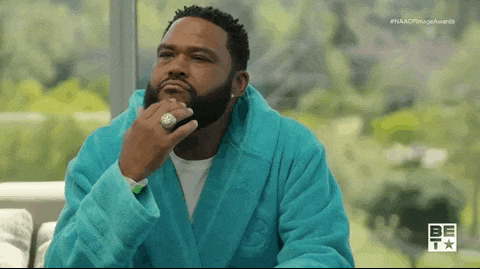 2. Again... Use your surroundings on this one!
3. We have a school zone, and tennis courts that USED TO BE an incredible baseball field!
4. The red rocks, and the weird intersection should make this one a DEAD GIVEAWAY!
5. This one screams EASY! But... is it?
6. If you've ever been making out in a car, you've PROBABLY driven on this road! 
7. This one might only be easy to the OLD-TIMERS of St. George! I don't know how many people still refer to this road as...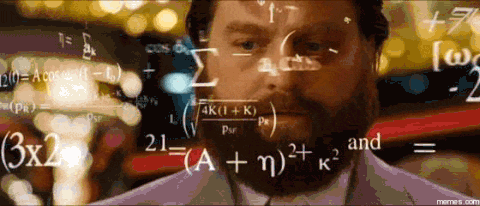 8. Approaching the WORST intersection in town... What street is this?
9. Use your surroundings! You may have to zoom to figure this one out!
10. The church doesn't give it away... But the hill behind it should!
11. I see water... I see lights for a ball field... I see a walking path.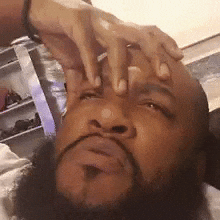 12. This one might be the toughest one yet!
13. I take it back... THIS might be the toughest one!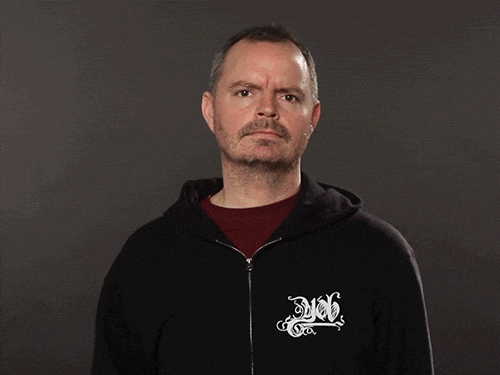 14. The church, the hill behind, the faint red rocks in the background... THIS HAS TO BE:
How did you do? What is your final score out of 14?
Gif Credit: Giphy.com

HUGE SAVINGS: St. George Store Closing It's Doors!
Home goods and discount GIANT, Tuesday Morning is shutting down HALF their stores nationwide, including the lone St. George store. The retailer filed for Chapter 11 Bankruptcy on February 14th. Their website did not mention when the stores will be closing their doors, but did mention DISCOUNTS will be offered.
I stopped into the St. George Tuesday Morning to check out the deals and HERE THEY ARE!
FURNITURE:
End tables, coffee tables, chairs, and couches!
Luggage:
Really nice luggage on wheels! Perfect for Summer!
Puzzles & Games:
Dog Treats:
Dog Toys and Clothing:
Mattess Pads:
It's time to sleep in comfort, baby! 
TOYS:
Both boys toys and girls toys!
Bedding:
PILLOWS!
RUGS:
Lamps:
Wall Art:
Candles:
Pillows, Blankets, and Throws:
Bath towels, wash cloths, and bathroom rugs:
Even a small automotive section:
Steering wheel covers, car accessories, phone accessories.
Phone Accessories:
Charging cables, phone cases, headphones.
A ladies section:
Clothing, Socks, Bags.
Shampoos, Conditioners, Soaps:
Also hair ties, mirrors, and perfumes.
Kitchen Accessories:
Everything you need in your kitchen for all your family's meals!
Pots and pans:
Silverware, Plates, Mugs, Tumblers, Cups, Bowls:
Outdoor furniture, fake plants, yard art:
Tuesday Morning is located at The Shoppes At Zion near Outback Steakhouse, across from Chili's. No word yet on when the store will be OFFICIALLY CLOSED, but it's coming soon! Drop in and save BIG on pretty much everything your house could need! It's also perfect for gifts, or a quick facelift to your house or yard this spring! Drop in before it's too late!

6 Foods That Might Be Hard to Find in Grocery Stores in 2023
These six foods could be either hard to find or much more expensive in grocery stores in 2023. According to eathisnotthat.com, these foods are facing a short supply.
More From Sports Radio 97.7