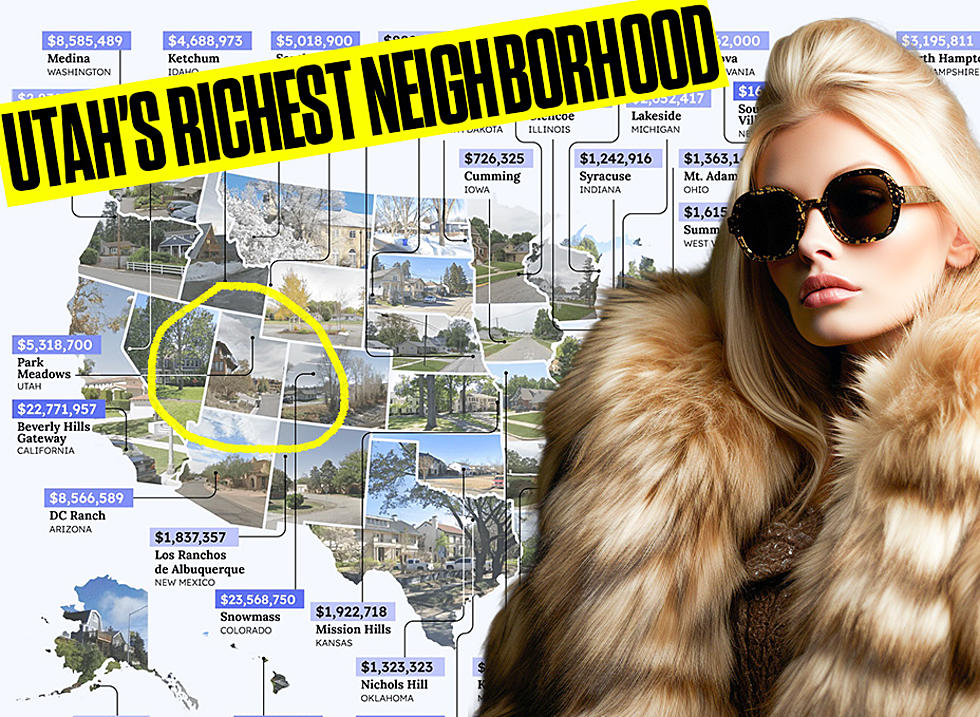 DRUMROLL…Utah's RICHEST Neighborhood is…
Reddit.com background map
"Eat the rich" is something that people say in Batman movies because it instantly makes the dumbos in the theater think: "yeah, I'm with Catwoman on this one."
But there are those who say: "Easy Trotsky, the rich put out on Halloween."
Around the year 1997 rich people started dressing like hobo Eddie Vedders. Cargo pants, flip flops, shirt from Target.
They did this so they could hide in plain site. And they went to Denny's and tried to fool us.
The problem for the rich people is that somebody is always taking pictures and telling the neighborhood kids on the wrong side of the tracks that they're giving away king sized Twix at Breckenridge or Stone Ridge or Wolf Ridge and that creates an avalanche of commoners knocking at the gates.
So this begs the question, what is the richest neighborhood in the state of Utah?
Well the good folks at CachNetUSA did the research. Here's their methodology:
"In the luxury real estate market, American properties are highly sought after - from Central Park penthouses to Malibu mansions.
Yet every state has its own patch with homes for the rich.
We analyzed property prices in every neighborhood in the country and found that Manalapan, Florida, is the country's most expensive.
With an average home costing a staggering $39.7m, it surpasses Snowmass, Colorado ($23.6m), and Beverly Hills, California ($22.8m)." (Full Article)
The richest neighborhood in Utah according to the study is Park Meadows. This is a country club neighborhood in Park City that has an average home price of $5.3 million. 
6 Colorado Cities Named Most Expensive in the United States
There are several towns in Colorado that are loaded with expensive real estate listings. Check out five Colorado cities in the gallery below with home values that rival or exceed ones found in major metropolitan areas.
Gallery Credit: Wesley Adams
More From Sports Radio 97.7