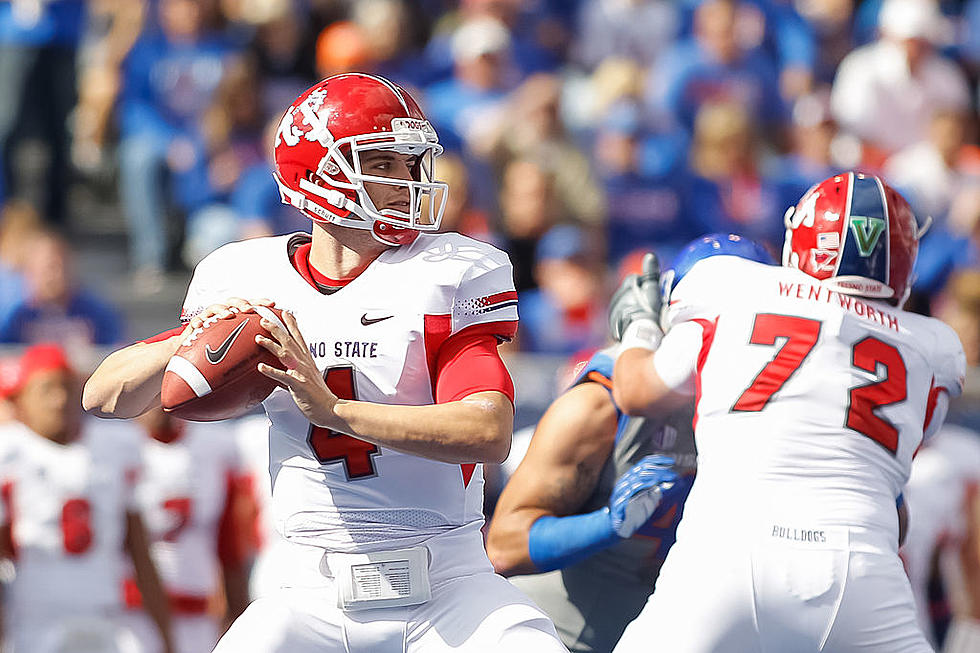 Utah Fans Are PRAYING For this…
Getty Images
In the year 2001 there was a phenom quarterback in the WAC.
He won 20 games in two years for a program that had been mediocre its whole history.
He beat Colorado, he beat Oregon State, he beat Wisconsin! As a WAC school!
He had a chiseled jaw line. Looked like a super hero. The fans loved him.
He was an All-American. He won the Sammy Baugh Trophy. He won the Johnny Unitas Golden Arm Award. He finished 5th in the Heisman trophy voting. And he was drafted number one in the NFL draft.
He went to the Houston Texans...and was sacked 76 times in his rookie season! He had a horrible NFL career.
His name was David Carr.
His little brother was also a quarterback. He wasn't as slick. He didn't have the same jaw line, or amount of hair gel. He didn't have the swag of his older brother David...
But...he came out of his brother's shadow and won more games than his brother did at Fresno State and and had a better NFL career.
Utah Utes fans are hoping that Isaac Wilson is the Derek Carr to Zach Wilson's David Carr.
Isaac Wilson lost in the state championship game last year to Skyridge 17-7. He lost to Lehi 24-23. He lost to Bishop Gorman by a ton. And so people look at his junior season in high school and are wondering if he's overrated.
Only time will tell, but I think that Utah, who RARELY gets this type of quarterback talent out of high school should be thrilled. They're all hoping that he can break out of his brother's shadow.
The 10 Best Ice Cream Places In St. George Utah (According To Locals)
We asked locals to St. George Utah where their favorite places to get ice cream were. Here's the 10 that were mentioned to most. IN NO PARTICULAR ORDER
More From Sports Radio 97.7