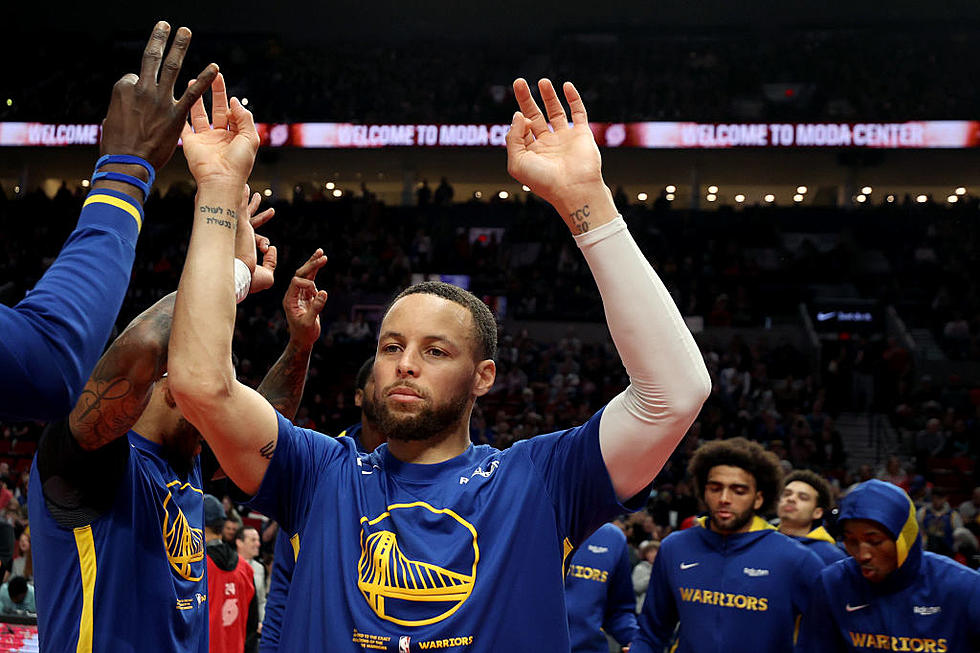 Don't Get Fooled Southern Utah…
Getty Images
The great thing about doing a magic show is that it is repeatable.
You can do the same show to the same audience more than once.
A stand up comedian can't do that.
If you've heard Jim Gaffigan or Jerry Seinfeld's stand up special you don't want to see that again, you understand the punchlines.
But Penn and Teller have been doing their show in Vegas so long they have their own theater.
And they have people that come back and unlike a joke that you've heard before and the payoff isn't as funny, a magic trick will fool you every time.
You can see Penn and Teller's hidden ball trick 100 times and still not know how they do it.
This is what the Golden State Warriors are doing right now. The magic trick that gullible NBA fans fall for over and over again is that the NBA regular season is real.
The Warriors sucked in the regular season. They only won 43 games as the defending champs and were atrocious on the road. You watched the games, you saw the fans and the final scores and the standings and you thought the regular season is real. But it's not.
The magic trick that Golden State is about to pull off down 0-2 against the Kings, is going to surprise gullible NBA fans it shouldn't! The NBA regular season fools us every single year. Warriors are gonna win the series.
Utah MLB Baseball Team: What Should Be It's Name?
We asked B92.1 Listeners what the name of the possible Utah MLB Baseball team should be. Here are 20 of the most interesting answers.
More From Sports Radio 97.7