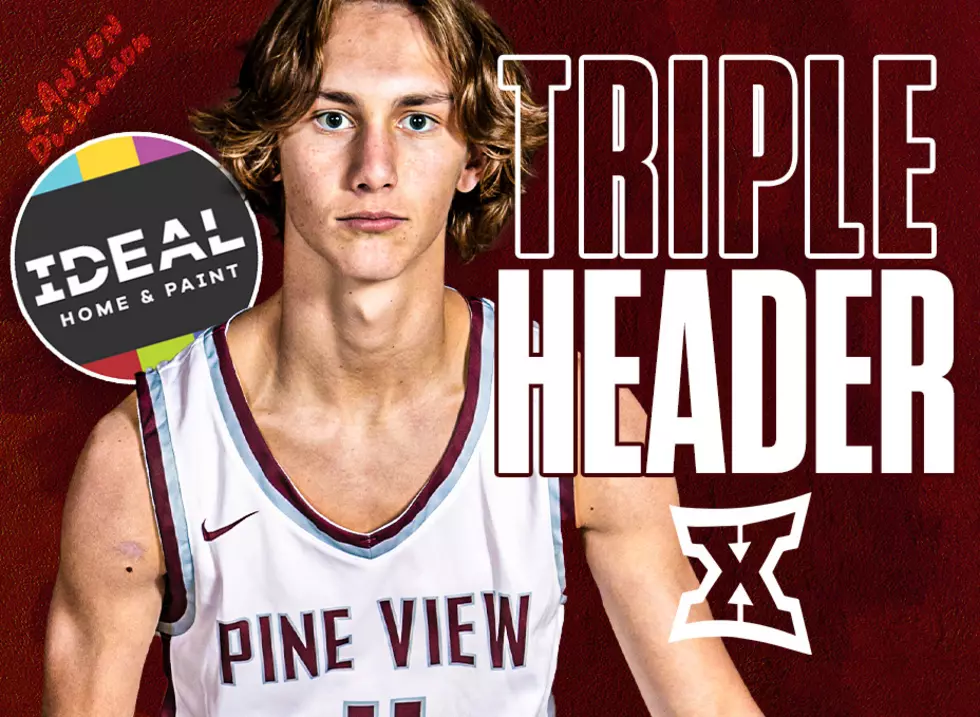 Hoop Night in Southern Utah! Preview, Listen, Watch!
Presented by Ideal Home and Paint
#2 Dixie (18-3) at #5 Desert Hills (12-7) - ESPN 97.7 and WATCH HERE
Last Time...
Dixie got the win over Desert Hills in The Hangar 71-68.
The Thunder hit on 14 of 28 threes and were incredibly resilient down the stretch.
Lincoln Holmes scored 25 and Boston Holbrook had 16 points. Both were on fire from deep in that game.
The Thunder also won the turnover battle against the Flyers, something not many teams have been able to do this season. Dixie turned it over 14 times, the Desert Hills 11 times.
Dixie got awesome performances from Breckon Robinson who scored his second most points in a game this season 23. He made some threes but was awesome going to the rim and getting buckets on backdoor cuts when a lot of attention was on Kyle Lemke.
Jordan Roberts had a great all-around game with 7 pts, 8 reb, and 12 assists.
Star Watch...
I'm going to go with Jordan Roberts for the Flyers. He is coming off a tough game against Snow Canyon where he wasn't able to get many good looks as a scorer. He still had eight assists and rebounded well, but only got a couple shots to go down. I think he has a big game tonight against the Thunder. Even if it's not a 20-point night, he is the straw that stirs the drink and is poised to have a great comeback game tonight.
X-Factor...
Chomp Jones. Desert Hills has been better their last couple of games of spreading out the scoring burden. Jones doesn't force anything and plays within the system well, but I think for the Thunder to get the upset tonight somebody for Desert Hills is going to have to hit 2-3 crowd-erupting-threes down the stretch and Jones might be that guy.
Other Games:
Crimson Cliffs at Pine View 7pm - Fox Sports 101.9 / 99.1 WATCH HERE
Snow Canyon at Hurricane 7pm
How To Tick Off A Local In Southern Utah
Here are some things you can do if you want to make someone in Southern Utah very unhappy.
More From Sports Radio 97.7